Created for: CSI: Las Vegas Book Launch Party at PreNeo Press.

Your photo with Elvis, Marilyn, Cher and Barack!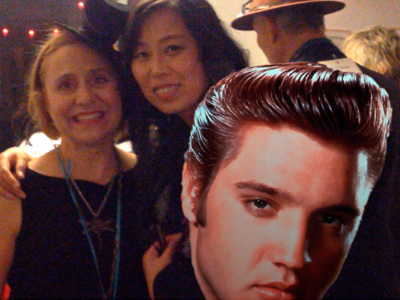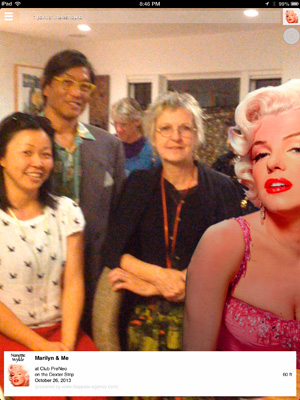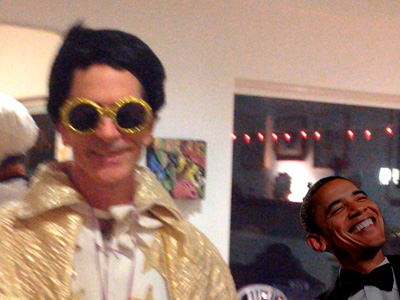 Augmented reality (AR) is the art of positioning virtual artworks via GPS at a specific site. Viewers at that site can download and launch the AR artwork on their smartphones, and then see the artwork in the display as an overlay on the live camera view of the surroundings.
To see the full artwork, you must be at the geo location on which it is placed and you must be on a smartphone (Android, iPhone4) or iPad2 with the Layar Reality Browser installed.
Pre-install the Layar Reality Browser by searching for it in your smartphone app store, or download it on your smartphone from www.layar.com.