Pizzagraphs- hand-thrown prints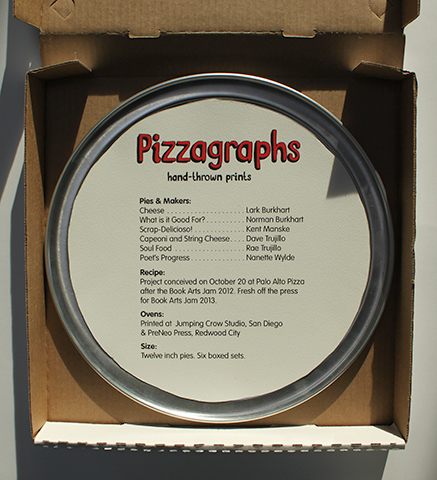 Pies & Makers:
Capeoni and String Cheese by Dave Trujillo
Soul Food by Rae Trujillo
What is it Good For? by Norman Burkhart
Cheese by Lark Burkhart
Poet's Progress by Nanette Wylde
Scrap-Delicioso! by Kent Manske
Recipe: Project conceived on October 20 at Palo Alto Pizza after the Book Arts Jam 2012.
Fresh off the press for Book Arts Jam 2013.
Ovens: Printed at Jumping Crow Studio, San Diego and PreNeo Press, Redwood City, California.
Size: Twelve inch pies. Six boxed sets.
Capeoni and String Cheese by Dave Trujillo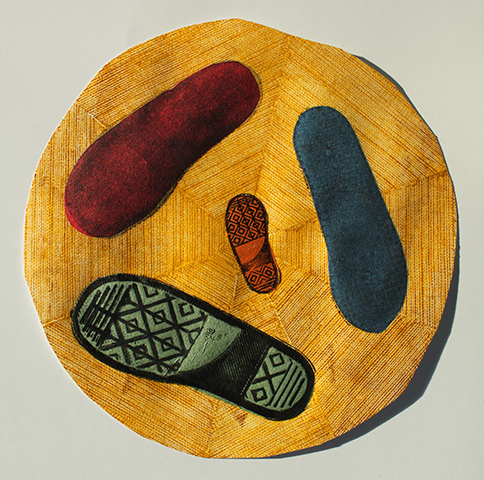 Soul Food by Rae Trujillo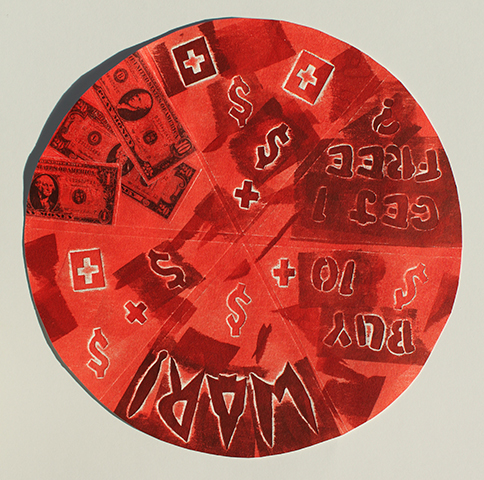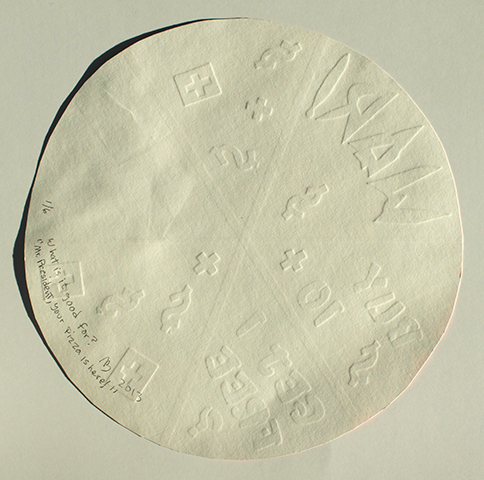 What is it Good For? by Norman Burkhart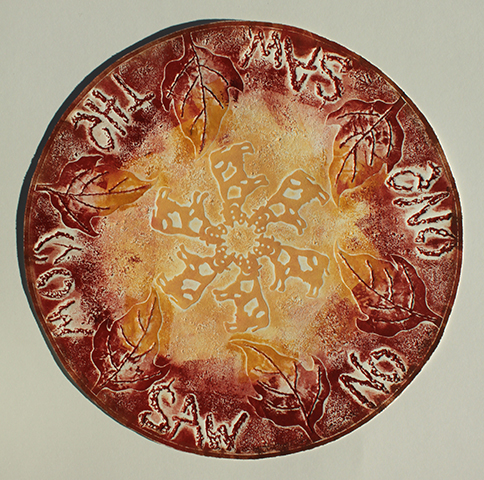 Cheese by Lark Burkhart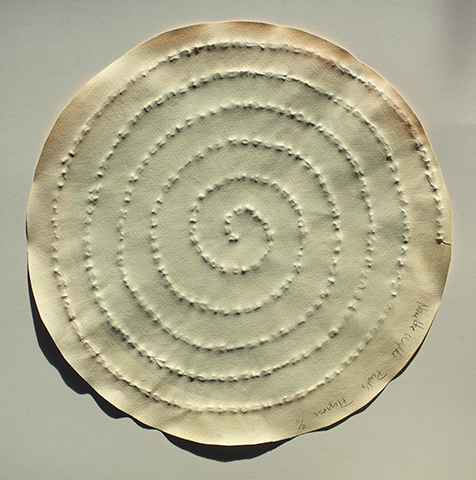 Poet's Progress by Nanette Wylde
Scrap-Delicioso! by Kent Manske