March 4 - April 24, 2008
Humanities Center Gallery at California State University, Chico
Reception: Wednesday, March 5, 5 - 7 pm
Humanities Center Gallery
---
Exhibition Statement
Pre and Neo are frequently used prefixes applied to art historical time periods and genres. Pre meaning before and Neo meaning new. Press has dual meaning for us. First, it indicates our desire to push ourselves intellectually and creatively. Second, it refers to our backgrounds and art making identities as printmakers.
Our collaboration revolves around a continuous dialogue about aspects of the art world and global/cultural phenomena. We are interested in interpretation and understanding; making meaning out of the complex world we live in; and communicating ideas, perceptions and perspectives.
PreNeo's audience-based, interactive and socially reflective artworks employ elements of business commerce including information technologies, marketing strategies, branding, product packaging and surveys.
PreNeo projects comment on aspects of contemporary American culture, the media, and modes and means of human communication. Engagement in community fuels our art practice. Activities include: participating in collaborative portfolios, books and creative projects; teaching and facilitating art experiences; curating exhibitions; providing design and publishing services to non-profit art organizations; and inviting artists to create projects in our print studios.
We aim to spread the art spirit.
This exhibition includes samples of recent projects from our fifteen years of collaboration.
Kent & Nan
March 2008
---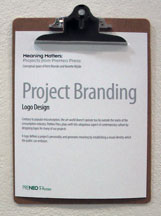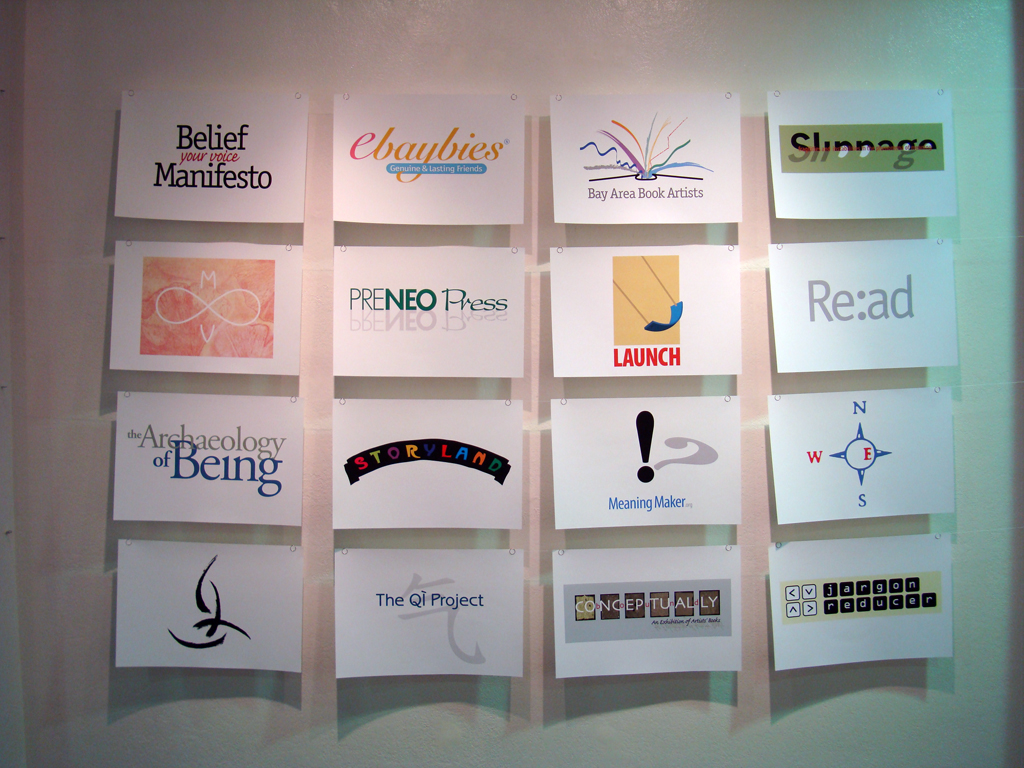 Project Branding
Logo Design
Contrary to popular misconception, the art world doesn't operate too far outside the realm of the consumption industry. PreNeo Press plays with this ubiquitous aspect of contemporary culture by designing logos for many of our projects.
A logo defines a project's personality and generates meaning by establishing a visual identity which the public can embrace.
---
Multiples & Publications
Installation & Collectibles
As printmakers we find the concept of the multiple to be a delicious and exciting adventure into art as cottage industry. Particularly interesting is the democratic multiple – art objects produced and distributed as widely and inexpensively as possible with the purpose of freeing art from the confines of the art establishment; and making art more accessible to the masses. We often use the concept of the multiple as a celebratory gifting at art events and community gatherings.
PreNeo Press publishes exhibition catalogues, artists' manuscripts and projects, and artists' books. In 2007 we launched Hunger Button Books, a print on demand adventure which focuses on books about art and art that is bookish.
Publications
Hunger Button Books
Launch exhibition catalogue

---
Meaning Maker
Conceptual Intervention
Meaning Maker is a conceptual intervention. It is a series of pamphlets which are best described as "guided interactive response structures tailored to specific types of experiences." They are fill-out form surveys designed for personal use and self-reflection.
Meaning Maker is distributed in public spaces including museums, galleries and conference headquarters. They are available for free download online at meaningmaker.org.
Making distinctions is essential for human survival. Meaning Maker is about judgment.
---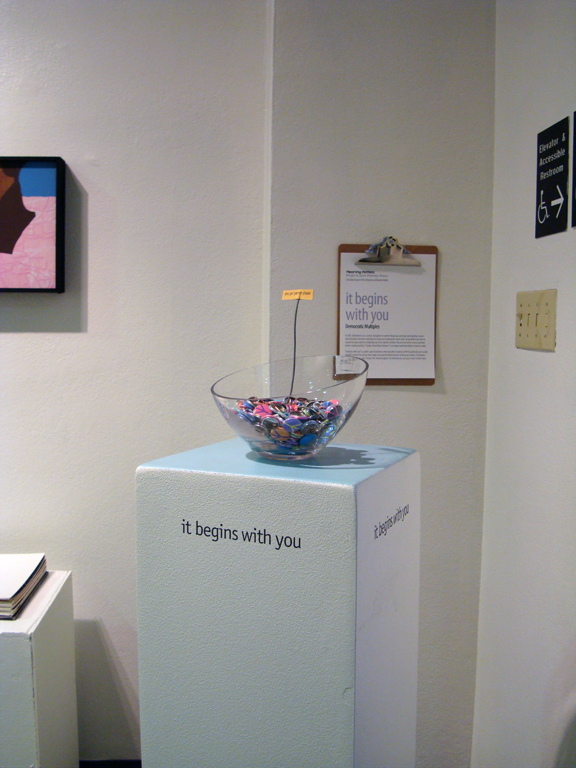 it begins with you
Democratic Multiple
In 2003, disturbed by our country's instigation of another illegal war, we began participating in peace demonstrations. We were marching the march and chanting the chant when we decided it was time to spread the peace spirit by revitalizing one of our favorite symbols. Thus we invested in a hand-operated button-making machine. "Candy Colored Peace Buttons" is our largest unlimited edition of prints to date.
"it begins with you" is a public space installation which provides recipients with this politically and socially charged symbol. Thus far we have made and hand distributed almost 4,000 peace buttons. Distribution sites include: China, Cuba, Poland, The United Kingdom, The Netherlands, and across these United States.
---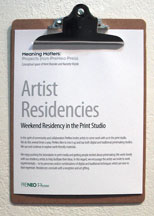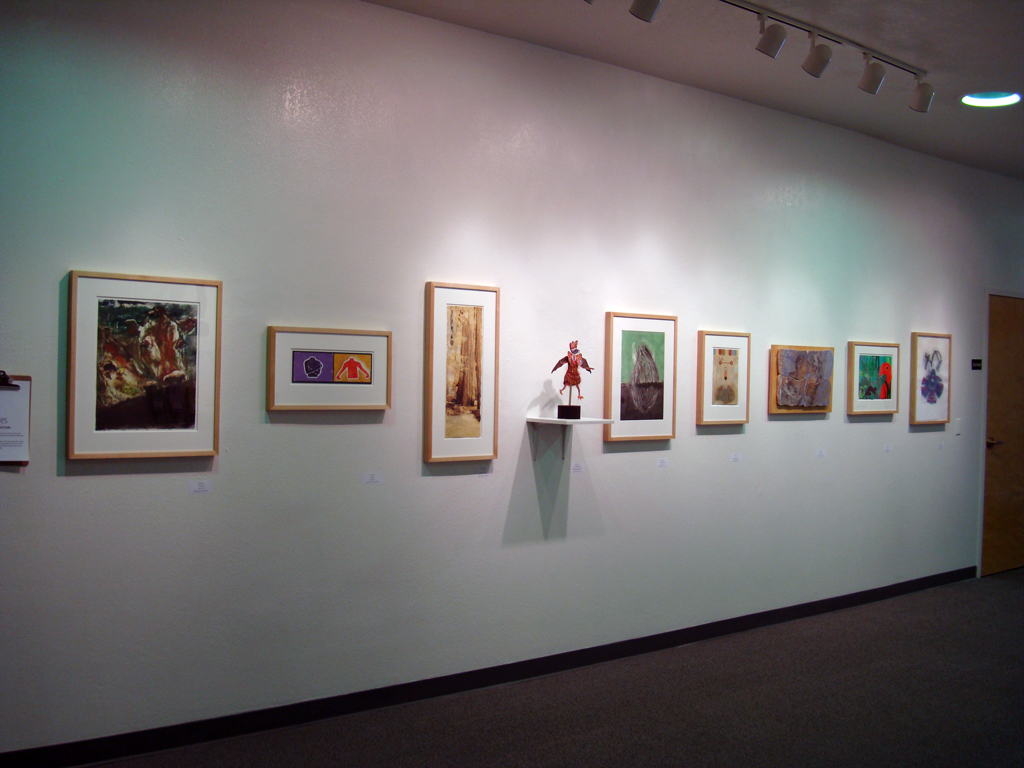 Artist Residencies
Weekend Residency in the Print Studio
In the spirit of community and collaboration PreNeo invites artists to come work with us in the print studio. We do this several times a year. PreNeo likes to mix it up and has both digital and traditional printmaking studios. We use and continue to explore earth friendly materials.
We enjoy pushing the boundaries in print media and getting people excited about printmaking. We work closely with our residency artists to help facilitate their ideas. In this regard, we encourage the artists we invite to work experimentally – to try processes and/or combinations of digital and traditional techniques which are new to their repertoire. Residencies conclude with a reception and art gifting.
Willa Briggs
Molly Maureen
Robin McCloskey
Eileen McGarvey
Christine Laffer
Jose Arenas
Katherine Bazak
Norma Greider
Jack Toolin
David Beres
---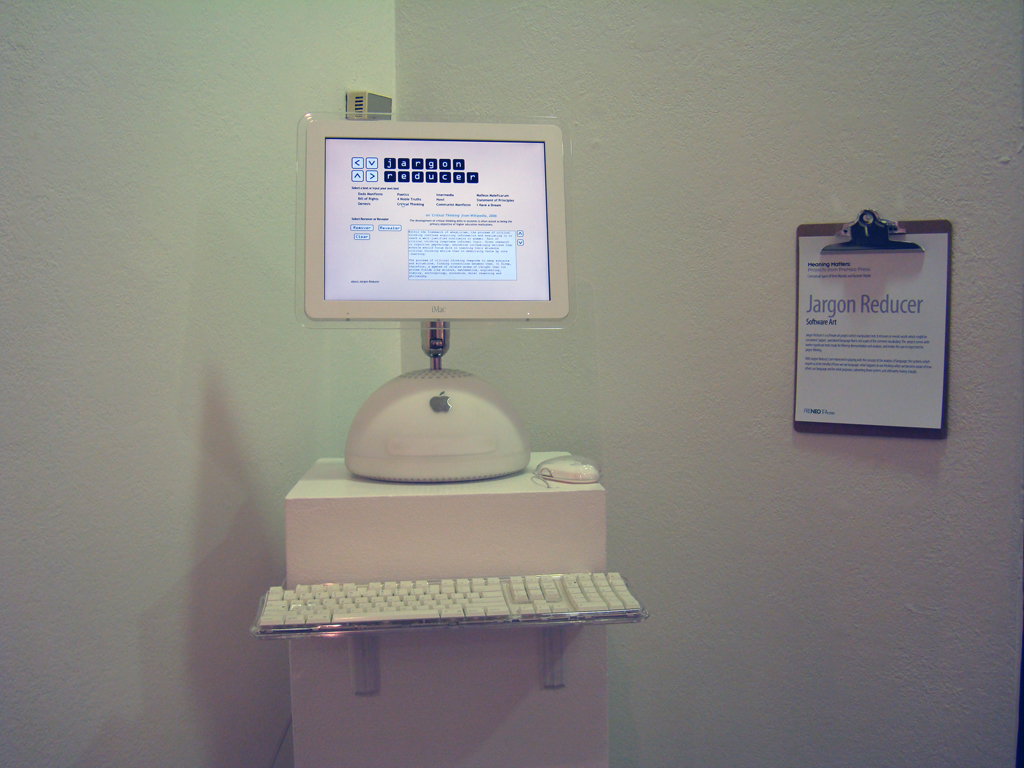 Jargon Reducer
Software Art
Jargon Reducer is a software art project which manipulates text. It removes or reveals words which might be considered 'jargon,' specialized language that is not a part of the common vocabulary. The project comes with twelve significant texts ready for filtering demonstration and analysis; and invites the user to input text for
jargon filtering.
With Jargon Reducer, I am interested in playing with the concept of the analysis of language; the systems which require us to be mindful of how we use language; what happens to our thinking when we become aware of how others use language and for what purposes; subverting these system; and ultimately having a laugh.
---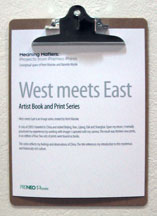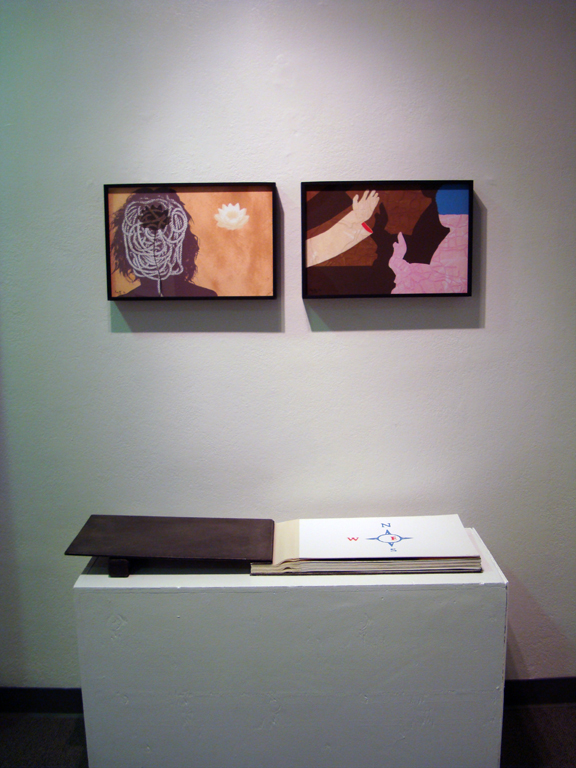 West meets East
Artist Book and Print Series
West meets East is an image series created by Kent Manske.
In July of 2005 I traveled to China and visited Beijing, Xian, Lijiang, Dali and Shanghai. Upon my return, I mentally processed my experiences by working with images I captured with my camera. The result was thirteen new prints, in an edition of four. Two sets of prints were bound as books.
This series reflects my feelings and observations of China. The title references my introduction to this mysterious and historically rich culture.
---
Additional Photos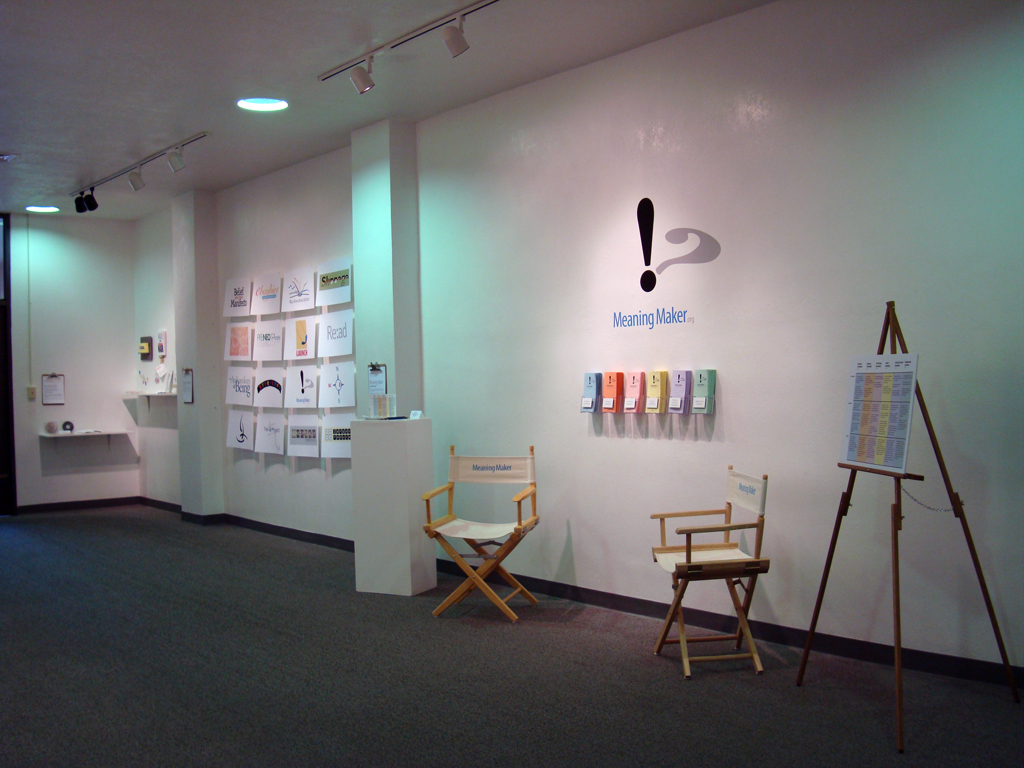 Gallery View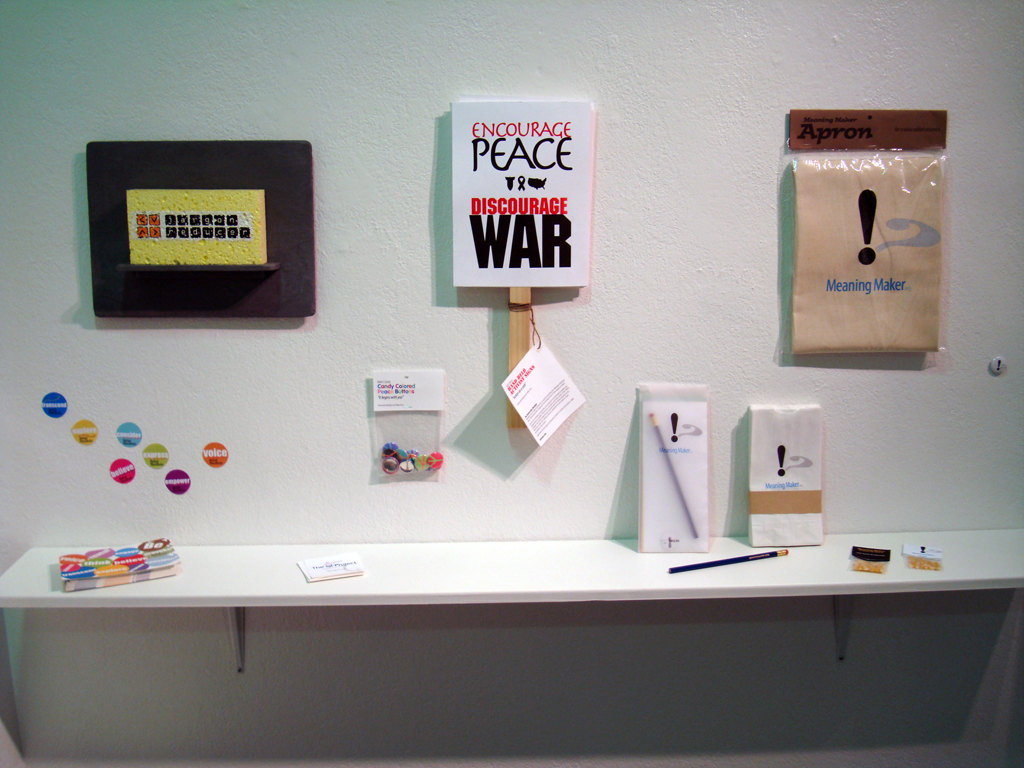 Collectibles & Ephemera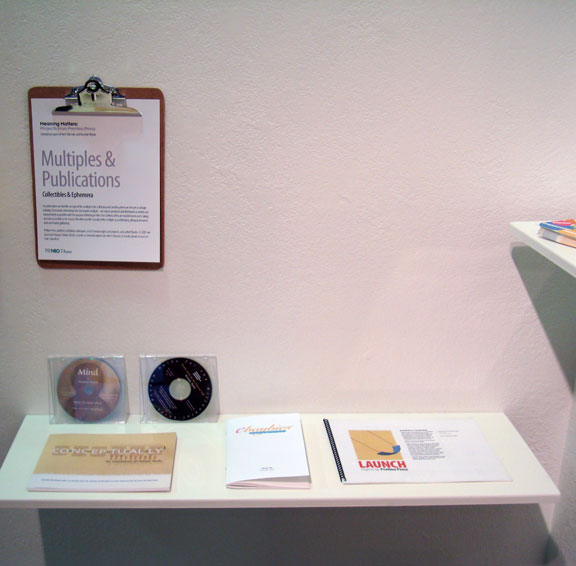 Publications

Residency Artist David Beres
---
REVIEWS
Chico Enterprise Record
Common Path: Artist Directory & Resource

---